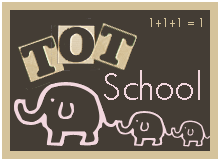 ~30 Months old~ Our school time and planned learning by me didn't happen this week. As Grammy and Poppy where here and then I had a bad flu. But I did get some unplanned learning in photos.
Reading!! I am glad she loves to read so much and that she doesn't care if someone reads to her or if she reads on her own.
This weeks favorite.
Go Away, Big Green Monste
r!
Bouncing on the big ball. Great to kick too. I mostly just sit her on it and help her bonce or roll her froward and back.
Playing with
Vtech - Tote 'N Go Laptop Plus
, after doing Grammy's hair. Don't you think she looks great.
I learned a great way to sign stories with Girlygirl from one of the yahoo chat groups I am in. It works out great. She has been pick up so much more sign now that she can see the stories I sign to her.
Making valentines for friends and family. We will mail them out soon.
We went to a Winter Carnival in Lombard. It was free. She love the glitter glue. I will have to get her some.
Bye Grammy and Poppy we will miss you!!